Each season the Lowcountry Wind Symphony explores a broad repertoire of the best music written for concert band and outstanding orchestral transcriptions. Concert programs are selected to challenge the musicians and entertain area audiences. Members need to possess at least an intermediate level of proficiency on their instruments.
Interested in joining the Lowcountry Wind Symphony?
New members are welcome to rehearse and perform with the band which is comprised of experienced musicians of all ages. Current members include High School students, current and former music educators and volunteer amateur and professional musicians who have a love of music and who graciously volunteer their time and talent to share their love of music with area audiences.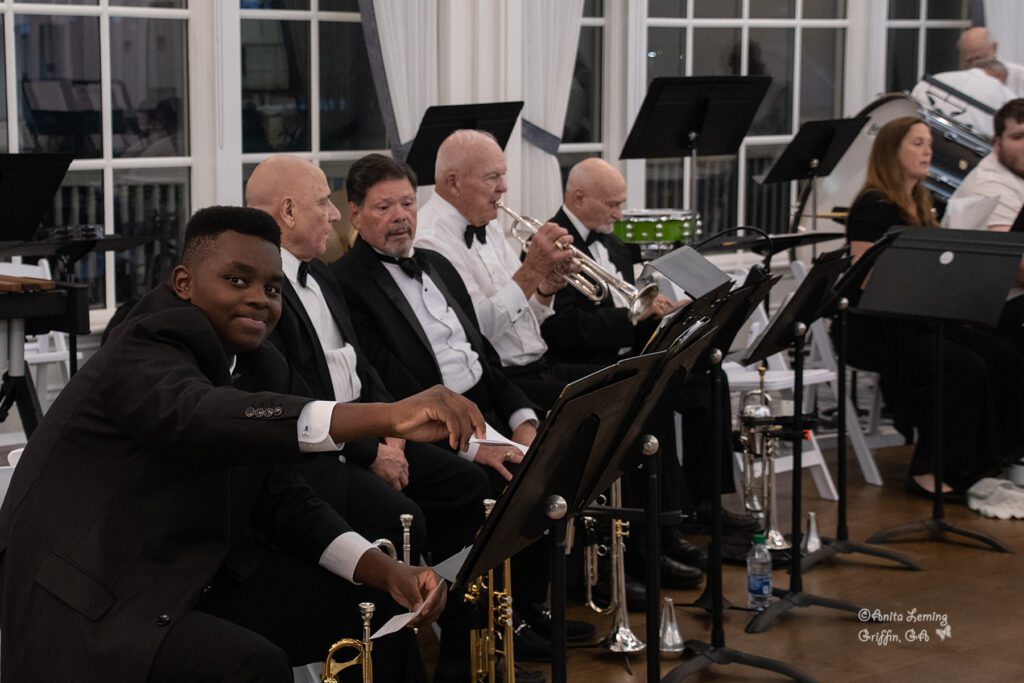 Rehearsal Schedule
The Lowcountry Wind Symphony rehearses each week on Wednesday evenings from 7:00 – 9:00 p.m. in the Beaufort High School Band Room. Rehearsals begin in September and conclude the week of the final concert of the season in late April/early May.
No audition is required to join.
Instrumentation – Woodwind, Brass and Percussion players are invited to join the Lowcountry Wind Symphony.
Traditional instrumentation includes:
Flute/Piccolo
Oboe
Bassoon
Clarinet, Alto Clarinet, Bass Clarinet
Trumpet
French Horn
Baritone Horn/Euphonium
Trombone
Tuba
String Bass
Percussion, Mallet Percussion
For further information experienced musicians should contact Music Director Donald Jemella at the Lowcountry Wind Symphony email: info@lowcountrywindsympony.com
Open Seats Available
While all woodwind, brass and percussion musicians are welcome to join, open seats are currently available in the following sections:
Flute
Bassoon
Alto/Bass Clarinet
French Horn
Trumpet
Percussion
For musicians of these instruments, it's not too late to join for the current concert season.